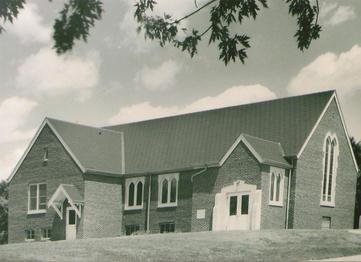 Ralston United Church of Christ formerly the Ralston Community Church, started in 1930. For fifteen years our church continued to serve the entire community and expanded, especially the Sunday school which grew in accordance with the growth of the town. During those years there developed a desire to erect a building dedicated to the service of God. On May 20, 1951, our church was dedicated, although the building had been completed, it did lack the altar, pews and further fixtures. During the next three years financial support from members, church organizations and friends allowed for full payment of the buildings and purchase of the furnishings.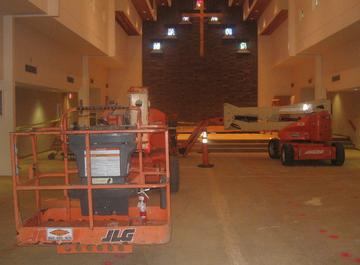 Our Growth had become so great by 1951 that in addition to occupying our new building, we still required the use of the city hall for Sunday school classes- thus we had already outgrown our facilities. In 1955 we dedicated the "Religious Education Building." In 1972 the Ralston Community Church officially changed its name to the Ralston United Church of Christ. Just as its first sanctuary construction in 1949-50 signified to the community that the Ralston Community Church would be a focal point of activity for the small growing rural town, the new sanctuary completed in 1992 sent...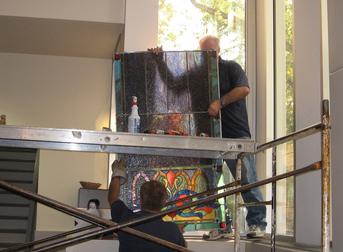 ...a new message that the RUCC was alive and well. And in 2012, the sanctuary underwent a "facelift"; bringing in new lighting, carpeting and beautiful stained glass crosses on the doors leading into the church.
The only thing missing is YOU. When Sunday rolls around; please consider stopping in and joining us for worship. It is important to our "church family" to feel your presence amongst us.